6 tags
Jeremy Keith Pirates the Pirate →
bunkercollective: I have had my personal websites pirated more than once, and I have devised very creative ways of dealing with the perpetrators. But Jeremy Keith is as masterful at pirating pirates as he is making the web a better place for all of us. This post includes audio of a telephone call he made to the company who pirated the Clearleft website. It's as awesome as you might expect.
3 tags
5 tags
7 tags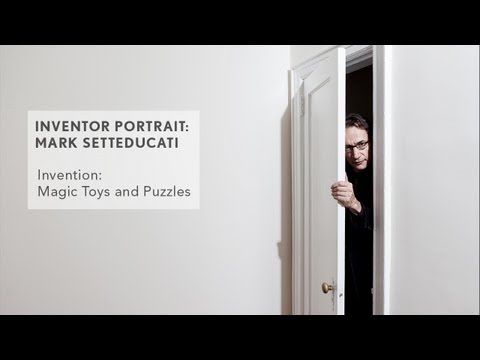 10 tags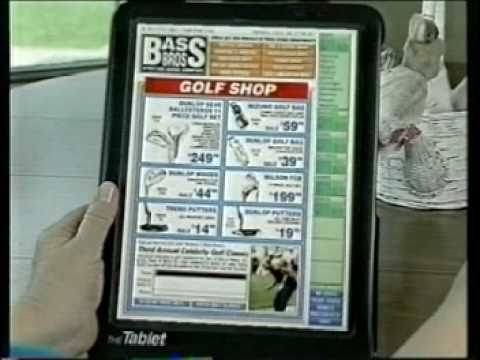 7 tags
Colorado Rapids Kits with All 1,451 Season-Ticket... →
bunkercollective: Bunker is from Portland. We are unequivocally Portland Timbers fans. Absolute RCTID. But we are in love with the primary Colorado Rapids kits for the 2013 MLS season. The jersey for that kit sports thick bands around the trunk comprising the names of all 1,451 season-ticket holders. What an absolutely delightful expression of gratitude from a team to its fans. If you believe...
7 tags
Graphene Antennas to Increase Wifi Performance →
bunkercollective: Science has given us this substance known as graphene which is far too technical to understand for us laymen. It's essentially a sheet of pure carbon 1 atom thick. So what does it have to do with wifi performance? Well, according to Dr. Ian F. Akyildiz, director of the Broadband Wireless Networking Lab at Georgia Tech, quite a bit. His group is working on making wireless...
6 tags
Game Changing Product Design. Literally. →
bunkercollective: So this guy John McGuire and his small team in Ireland get this idea about a golf product like nothing else yet realized. So they move to San Fancisco and buddy up with Fuse Project to make it a reality. They call it Game Golf and it looks super impressive. In talking about the concept behind Game Golf, John notes: There are lots of technologies out there right now, and...
6 tags
The Evolution of Creative Thinking: Hello, Bunker →
When I opened the doors to my studio, Mark Wyner Design, nearly a decade ago I made a conscious decision to work with contractors rather than employees for a number of reasons. During that time I've had the pleasure of working with a number of very talented individuals—some daily, others infrequently, and a handful only once or twice. Together we've accomplished a lot. But there was always...
"People should fall in love with their eyes closed."
– Andy Warhol
6 tags
8 tags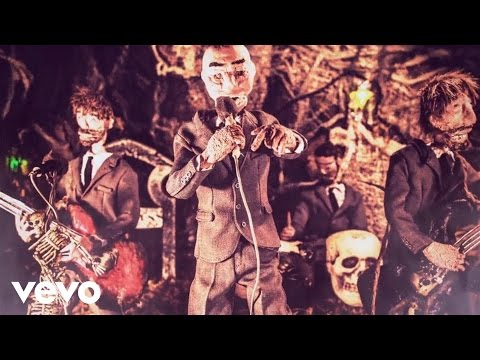 4 tags
4 tags
"And, in the end. The love you take. Is equal to the love, you make."
– The Beatles
10 tags
5 tags
"Do one thing everyday that scares you."
– Eleanor Roosevelt
9 tags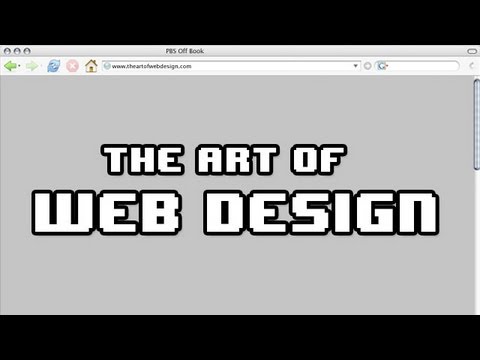 9 tags
Watch
This animation by French designer/videographer Tony Miotto is really slick. It's an animated comparison of New York and Paris with a distinct European illustration style reminiscent of the Denmark Christmas Seals designed by Erik Petersen in 1962. My only complaint is that it transitions from one concept to the next too rapidly. I found myself wanting to spend more time enjoying/analyzing each...
4 tags
The 7 Bad Habits of Insanely Productive People →
Sonia Simone, co-founder of Copyblogger Media, introduces us to The 7 Bad Habits of Insanely Productive People. It is an article that makes me feel infinitely better about who I am in relation to my trade and career. And for that, I thank her profusely.
10 tags
Watch
Here's something awesome from 2010 that I completely missed. Designer/artist/author Sven Voelker wrote a book about the history of race-car design called Go Faster—The Graphic Design of Race Cars which promises to be quite remarkable. In a book description the publisher, Gestalten, notes: Most people don't know that racing cars from the likes of Porsche and Ferrari were given their looks not by...
13 tags
How the Free Social-Networking Model is Imploding...
We have been enjoying "free" social networking for some time now. Millions of people are using Twitter, Facebook, Tumblr, Wordpress, etc., and it doesn't cost us anything. Monetarily. Of course we pay with ad bombardment and the marketing of ourselves. As PC World states: If the product is free, you are the product. On Facebook's first day of trading Forbes calculated the value of the personal...
7 tags
A Week in Web Forms
I've had a particularly unusual week online. Not as a designer/developer, but as a user. Here is a roundup of those experiences, good and bad. And even the good came with a hint of bad. The Bad 1) My bank updated their online-banking UI and it's really slick. But before I could experience it I was presented with a highly-amibiguous decision: click a link to take a tour or "continue." In answering...
6 tags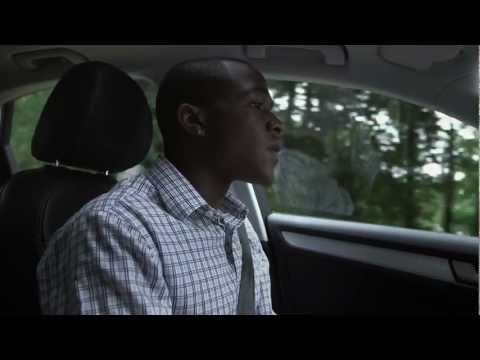 3 tags
"If opportunity doesn't knock, build a door."
– Milton Berle
8 tags
Jeremy Mayer's Typewriter Sculptures →
Old typewriters are fascinating pieces of aesthetic just sitting on a desk. But Jeremy Mayer takes them to a whole new level by making them into works of art. He calls these sculptures "re-assemblege" because he doesn't apply adhesives to them. Instead, he uses mechanical parts from the typewriters like springs and hinges. He's like a Native American hunter of typewriters.
5 tags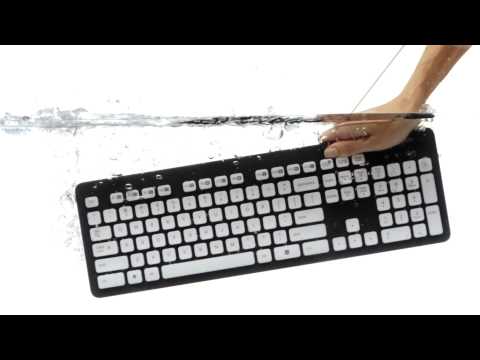 10 tags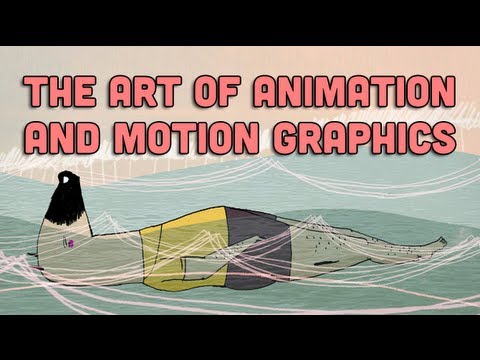 16 tags
Alex Morgan, the Olympics, and Society's Impact on...
AT&T put together this video about US soccer forward Alex Morgan (heavily littered with marketing), talking about her journey to the Olympics. At the 1:56 mark she talks about getting some swimsuit modeling gig then chuckles and says "maybe that's why my Twitter exploded." What a shame. There's no disputing that Alex is a very good looking woman. But she should recognize that her Twitter...
13 tags
Taco del Mar Commercials Set Design
There are two commercials from a series in rotation right now for Taco del Mar which are absolutely brilliant. The series—created by Wexley School for Girls—is called "Surfer" and overall it's pretty good. However, two are definite stand outs. The first is called "Merchild" and the second "Dolphins." The concept is unique and the execution is flawless, lead by the superior acting of Paul Welsh....
12 tags
Information Society's Secret Encoded Song →
This is an absolutely fascinating story of advanced technology. In 1988 the band Information Society released their record "Peace and Love, Inc." which afforded the 80s with one of its more popular songs, "What's on Your Mind (Pure Energy)." The final track on the record, "300bps N, 8, 1 (Terminal Mode or Ascii Download)," which sounded like silly noise to most people, was actually an encoded...
9 tags
Google's Soccer Doodle →
Anyone who frequents google.com knows that Google changes its logo periodically to represent a special event happening on any given day. But what many people don't know is that Google has a name for these logo variations: "Google Doodles." Today's Google Doodle is super awesome. Not only because it focuses on soccer (the love of my life right now) but because it is a rare interactive Doodle. It's...
13 tags
Responsive Email Design →
In what now seems like ages ago I spent a lot of time partnering with the folks at Campaign Monitor. For a couple years I wrote articles for them about HTML email standards/CSS, took on fun projects, and help create the Email Standards Project. We even received some flattering praise for the work we were doing. Eventually we needed to part ways because of strong success in both of our worlds. I...
8 tags
Matt Cole's Recycled Bowling Ball Jewelry →
So what happens to bowling balls when they're retiring from a career of strikes and split conversions? Well if they're in the hands of Matt Cole they become jewelry. His finished pieces are reminiscent of unique precious-gems. What a great way to recycle bowling balls.
9 tags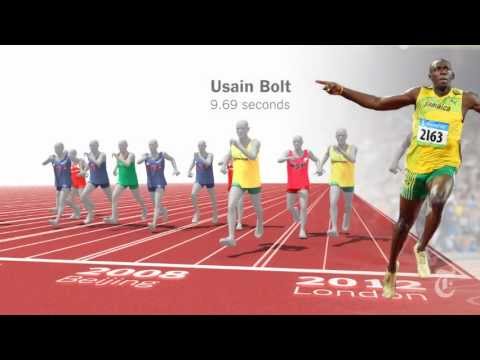 12 tags
Watch
My friend Jason Willis is an artist of many mediums, but he sure loves video and animation. He just published his latest creation which pays tribute to anti-drug, scare films of the 60s/70s. For catnip. Because he possesses strange fascination with cats. Anyway, the film is very well made and it's quite entertaining. Enjoy.
6 tags
Tottenham Spurs Tricky Sweepstakes Question
I love the Tottenham Hotspur football club in the English Premier League. And right now they're holding a sweepstakes to win a trip to London and tickets to a game in their stadium. Every Spurs fan knows their stadium is White Hart Lane. But they tell you at the top of the sweepstakes form just to be sure everyone knows: And then they require you to answer one question to be eligible for the...
10 tags
5 tags
"Don't cry because it's over. Smile because it happened."
– Theodor Geisel "Dr. Suess"
6 tags
"</body></html>"
– Source code in its entirety from a website I just visited
10 tags
10 tags
CSS for the Double-Space Obsessive
I have many obsessions, one of them being a belief that periods in text passages should be followed by single spaces rather than double spaces. However, some are just as obsessive about the contrary. Irrespective of your opinion in the matter (if you even have one) you, the web designer, may find yourself wondering how to preserve those double spaces for the editor, writer, or employer who...
5 tags
Web Form Requires "No Correct Answer"
So I'm in the middle of this online questionnaire when I'm presented with the great conundrum question. "No correct answer, but one needs to be clicked." Classic.
9 tags
"By a quirk of geology the first football game played in Spain was in the heat..."
– David Goldblatt, "The Ball is Round, a Global History of Soccer"
16 tags
3 tags
Bowling Legend Don Carter →
I absolutely love Don Carter's story. It's an exhibition of drive and desire that ultimately lead to absolute greatness. leaguefriend-app: Earlier this year bowling lost one of its brightest stars, Don Carter, a legendary bowler who set the bar higher than his predecessors. He earned the nickname "Mr. Bowling" with his prowess on the lanes. He also achieved a number of bowling firsts: Won...
9 tags
Font Awesome Version 2.0 →
I have become a huge fan of Font Awesome, the web font icon set by Dave Gandy. Sometime in the past few days he released Font Awesome 2.0 which is loaded with a bunch of new icons that fill some important gaps, complete with improvements to the already awesome source website. Font Awesome is designed for use with Twitter Bootstrap but it flies solo—outside of Bootstrap—right out of the box. Today...
7 tags
CSS, OCD, and Alphabetical Order
As a web designer/developer with a wicked OCD for alphabetizing CSS, it is extremely delightful that :first-child precedes :last-child and :link precedes :visited. It is equally unbearable that :after precedes :before and dt precedes dd.
9 tags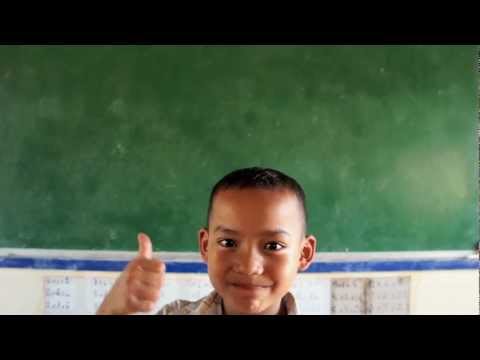 6 tags
Sci-Fi Landscape Art by David Trautrimas →
The digital art of David Trautrimas is absolutely fascinating. As I understand it he photographs parts of old household appliances, isolates them, and then finally blends them with other photographs and digital art to create illustrations of science-fiction landscapes with a very retro feel. The result is a mesmerizing collection of illustrations poised to create awe and ignite the imagination.
14 tags
Social Networking and FC Barcelona's 1st European... →
This past May 20th, 2012 marked the 20th anniversary of FC Barcelona's first capture of the UEFA Champion League's cup (then known as the European Cup) at Wembley. To mark the occasion they celebrated with a social-networking blitz, asking fans to post, tweet, dialogue, and share videos/photos from their experiences from the club's historic day. They even created a specific hash word for China's...